Compact industrial cleaners for production lines, equipment integration, and space saving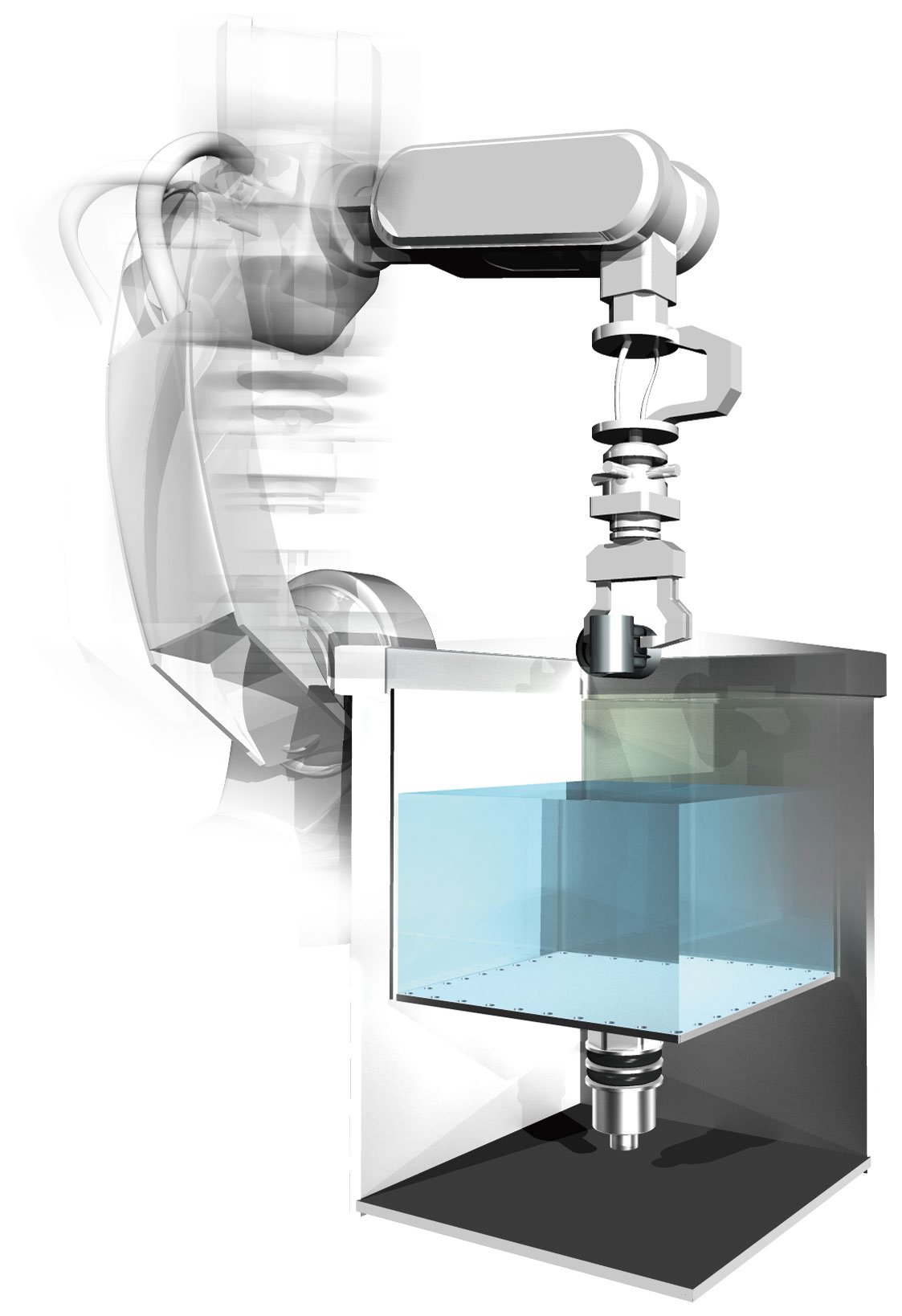 Special feature
●Transducer can be manufactured in any size you require.
●Input voltage (100V or 200-230V) and ultrasonic frequency (28/40kHz) can be selected.
●Remote control by external input is possible.
●24-hour continuous operation is available.
Model
WSC28(M)
WSC40(M)
Number of transducers
1
2
1
2
Oscillation method
FM + AM modulation
Maximum output
(Average output)
60W
(20W)
100W
(33W)
60W
(20W)
100W
(33W)
Nominal oscillation frequency
28kHz
40kHz
Power input

Select from AC100V or AC200-230V (when ordering)

Single phase 50/60Hz

55VA
100VA
55VA
100VA
External Dimensions
WxDxHmm
210×250×107
(Excluding protruding parts, including rubber feet)
Weight
3.6kg
●I/O interface
Remote function: Ultrasonic oscillation ON/OFF (contact input)
Output function: Alarm output in case of abnormality (relay contact output: open/short-circuit selectable in case of abnormality)
●Output variable range: 0 to 100% continuously variable
●Ambient operating environment: Temperature: 5 to 40°C, humidity: 5 to 80% (no condensation)
●Power cable length: 3.5 m
●Optional accessories: I/O remote cable (5 m), transducer connection terminal block
Model
Vibration plate type, tank type (open type)
Immersible type (non-opening type)
Maximum liquid temperature
100℃
80℃
Transducer cable length
6.5m Max
Vibration surface material
Cold-rolled stainless steel, Hastelloy, etc. *1
Vibration surface thickness
2.0、2.5、3.0、4.0mm *2
Surface Processing
Hard chrome plating available as an option when ordering
Nominal drive frequency
28kHz or 40kHz
Number of transducers
1 or 2
Maximum allowable input
60W/1pc or 100W/2pcs
Dimensions
Varies depending on specifications
*1 For special materials, please contact us.
*2 Thin sheets of less than 2 mm are available depending on the shape.