・Magnetic head cleaning
・Silicon wafer cleaning
・Cleaning of sapphire wafers
・Cleaning of semiconductor devices after processing
・Hard disk cleaning
・Cleaning of aluminum and mirror-polished product which is easily damaged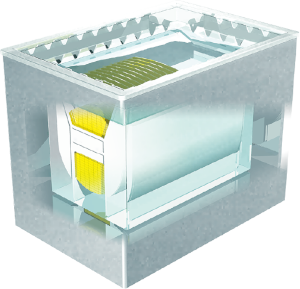 Targeted contamination
・Particles
・Flux
・Chemicals
・Digital control enables stable oscillation.
・Various interfaces enable control according to the cleaning system.
・Ultrasonic output can be adjusted in 1W increments.
Model
W-357BM-600
W-357BM-1200
Oscillation method
Single Frequency Oscillation
Rated output
600W
1200W
Output variable range
100W~600W
200W~1200W
Nominal oscillation frequency
1MHz
Power input
AC200V〜240V
Single phase 50/60Hz 1200VA
AC200V〜240V
Single phase 50/60Hz 2400VA
Display
VFD (fluorescent display tube) 16 characters x 2 lines
Interface
Analog output
4-20mA current output
Contact output
3 points Alarm output, oscillation detection output, power ON output
External drive input
2 points Sensor input, Remote input
RS485 communication
MODBUS® protocol, RTU mode *1
External Dimensions
(Excluding protruding parts, including rubber feet)
WxDxHmm
220×360×143
360×360×143 
Weight
 5kg
7kg
●Ambient operating environment: Temperature: 5~40℃, Humidity: 5~80% (no condensation)
●Power cable length: 3m

*1 MODBUS is a registered trademark of Schneider Electric USA Inc.
Custom-made transducer units are available upon request.
・Maximum allowable input: 600W/1200W/1800W/2400W/3000W/3600W
・Compatible wafers: 6 inches / 8 inches / 12 inches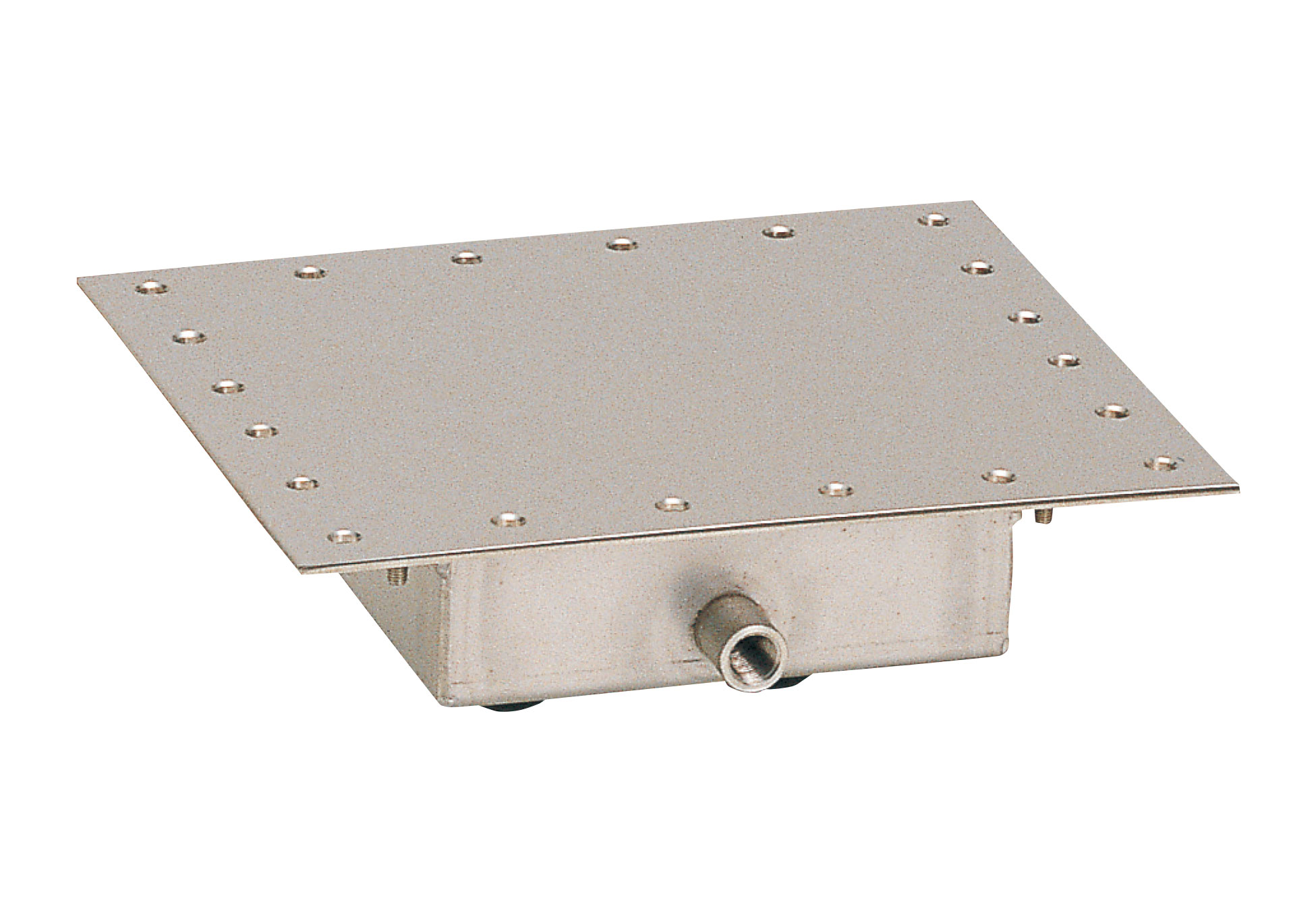 F Type | Vibration plate type
Model

W-357BM-600F

W-357BM-1200F
Oscillator Type
W-357BM-600
W-357BM-1200
Maximum allowable input
600W
1200W
Nominal drive frequency
1MHz
Effective cleaning surface
W×Dmm
135×160
272×154
External Dimensions
W×D×Hmm
(Wiring and piping not included)
250×220×68
355×245×68
Material
Plate: SUS316L, surface electrolytic polishing
Weight
3.3kg
7kg
Wafer size
6 inch
8 inch
Transducer cable length
5m
5m×2
●Liquid contact surface material: Vibration Plate : SUS316L
●Liquid temperature range: 5 to 80°C
●Transducer: PZT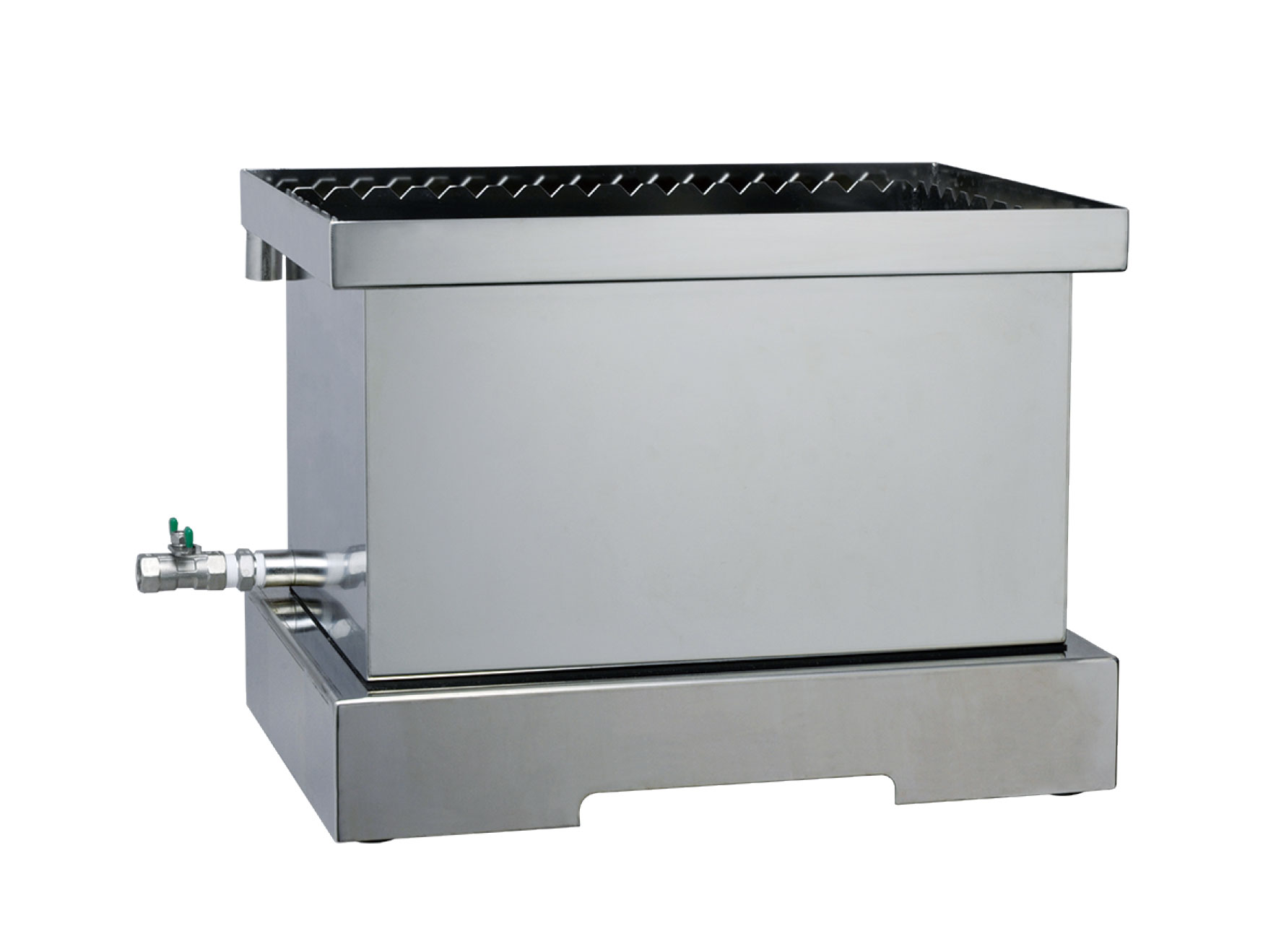 Model
W-357BM-600S
W-357BM-1200S
Oscillator Type
W-357BM-600
W-357BM-1200
Maximum allowable input
600W
1200W
Nominal drive frequency
1MHz
Effective cleaning surface
W×Dmm
135×160
135×160 2 locations
Dimensions
W×D×Hmm
(Excluding protruding parts)
Externals
302×296×372(Including rubber feet)
496×336×372(Including rubber feet)
Inside a tank
248×236×252
442×276×252
Material
Tank: SUS316L Packing: Viton, PTFE
Drain valve
1/2 inch
Weight
11.6kg
18kg
Wafer size
6 inch
6 inch ×2
Transducer cable length
5m
5m×2
●Liquid contact surface material: Vibration Plate, tank: SUS316L Packing: PTFE Water supply/drainage nipple: SUS304
●Liquid temperature range: 5 to 80°C
●Transducer: PZT