Drop Tester for Mobile Products such as mobile phone, smart phone, tablet, laptop.
DT-202 is a standard model of drop tester that provides accurate drop tests via a unique drop mechanism for smart phones, cell phones and other mobile products. The speci-men holding system retains the dropping posture of speci-mens, enabling it to provide drop tests superior in repro-ducibility.
DT-202TB is a wider sized drop tester. Its applica-tion is not only limited to the testing of mobile phones, but also extends to a broader variety of products such as lap-top PC, tablet device, HDD, medicine, food etc.. Also this tester has the same drop system as DT-202 for accurate drop tests.
Features
Specialized for light and small specimens
High Reproducibility
Easy Maintenance for Long Term Usage
Easy-to-Use Test Settings
Easy-Installation to any Location
Simple Setting by Simple Construction
Applied Standard
IEC 60068-2-31
JIS C 60068-2-31
Applications
Drop test for digital gadgets ; smart phones, cell phones, and digital gadgets.
Drop test for any electrical parts and small, light-weight object.
Drop test for tablet terminal and mobile computers.
Simple operation
It can test a shock resistance of test sample holding in an arbitrary posture and free-falling.
The drop height can be settled easily by scale.
Fixing test sample by pneumatic pen cylinder.
Analysis system with high-speed camera
Detail drawing of supporting base.
DT-202 Detail drawing of supporting base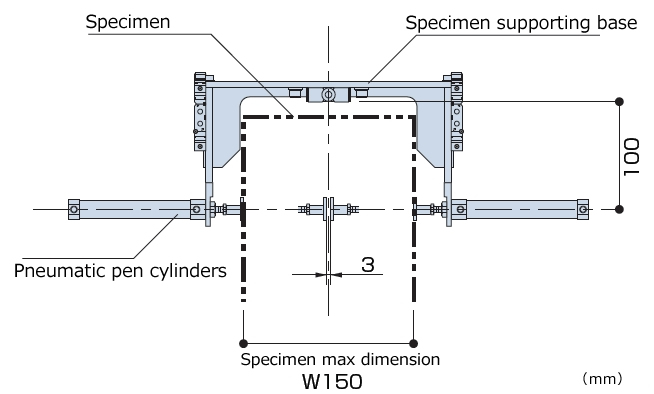 DT-202TB Detail drawing of supporting base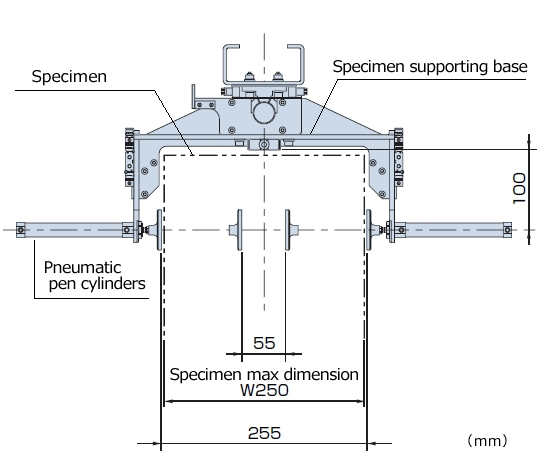 Specification
Model
DT-202
DT-202TB
Test sample maximum weight (kg)
2
Drop height range (mm)
250 ~ 2000
Drop height setting method
By the scale and setting guide
Drop motion of test sample support table
By the permanent electromagnetic holder
Fastening and releasing operation of test sample
By the pneumatic pen cylinder
Dimension of tester (mm)
W600 × D500 × H2382
W600 × D616 × H2382
Mass of tester (kg)
about 80
Base thickness (mm)
16
Feed air pressure
0.49MPa or higher, 1.2dm³, (when operate 6 times/min) or more
0.49MPa or higher, 4.3L/min, (when operate 10 times/min) or more
Power supply
AC100 ~ 240V, single phase, 5A
Operation environment temperature (℃)
5 ~ 35