Keithley 2400 Graphical Series SMU instruments offer four-quadrant precision voltage and current source/load coupled with measurement now on an intuitive touchscreen user interface. These instruments can simultaneously source and measure current from 10 fA to 10 A pulse and/or voltage from 100 nV to 1100 V for 1000 W pulse and 100 W DC total power, allowing users to Touch, Test, Invent®.
Highlights
Five-inch touchscreen with carefully-designed color combination and screen layout
Easy navigation and one-level-deep menu and settings
27.5 million data memory with time stamps all viewable on the instrument
Unmatched versatility and return on investment.
SMU instruments bring versatility to a new level for today's applications and tomorrow's innovation. Configure yours as a precision power supply, 6½-digit DMM, current source, voltage source, picoammeter, electronic load and more.
Learn more. Gain more.
Source Measure Unit Tutorial Learning Center brings together a wealth of information on Keithley SMUs and other products in an all-in-one, convenient location. We provide links to a wide variety of content related to the applications and industries we serve.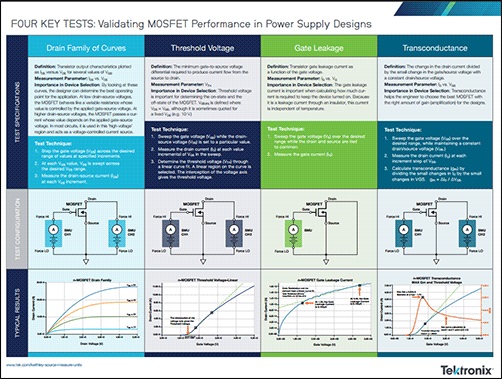 Cut Costs and Protect Your Investment
Keithley Care plans provide fast, high-quality services at a fraction of the cost of on-demand service events. You are one click or phone call away from obtaining repair coverage – no quotes, purchase orders, or approval delays.
| Model | Touchscreen | Channels | Max Current Source/Measure Range | Max Voltage Source/Measure Range | Measurement Resolution (Current / Voltage) | Power |
| --- | --- | --- | --- | --- | --- | --- |
| 2450 | Yes | 1 | 1A | 200V | 10fA / 10nV | 20 W |
| 2460 | Yes | 1 | 7A | 100V | 1pA / 100nV | 100 W |
| 2470 | Yes | 1 | 1A | 1100V | 10fA / 100nV | 20 W |
| 2461 | Yes | 1 | 10A | 100V | 1pA / 100nV | 1000W |